GSM/GPRS/PSTN Alarm Communicator
The Multicom 4 Plus is an alarm communicator that breathes new life into your existing alarm system, providing a low-cost wireless solution when you switch your phone line to new technologies, such as VoIP, naked DSL or NBN.
Ideal for medium to high risk sites
Types of sites:
Commercial and industrial properties
Rural properties
Small to medium businesses
Large residential estates and campuses
Sites that do not have a fixed phone line
PDF Brochure
---
Future proof your security system
The MC4P enables delivery of your alarm messages across three transmission paths, including GPRS, GSM, and optionally your original telephone line (PSTN). If one path fails the MC4P automatically and transparently transmits across one of the remaining paths, providing constant reliable communication.
The MC4P not only delivers your alarm messages more securely and across more paths, but it also enables your monitoring station to check the integrity of your alarm system and connection as frequently as every forty seconds. This process, known as polling, ensures that your alarm is always working and connected. In addition to polling, the MC4P offers PFP, a proprietary Poll Fail Protocol that verifies active communication paths in the event of signal dropout or panel failure.
Communicating over the leading private security network, with a proven 99.99% network uptime, the MC4P protects your assets more reliably than any other solution on the market.
The MC4P hardware itself is C-Tick approved and certified, combines the highest quality components, sourced globally, and is designed in Australia, meeting class 1, 2, 3 & 4 of Australian Standard AS2201.5 2008.
---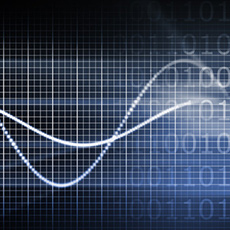 Polling makes it more secure
Polling authenticates your alarm system's integrity, which means if your alarm system fails or has been tampered with in some way, your monitoring centre will know about it almost immediately. Polling is like security for your security system.
The most affordable panel in its class
We believe that price shouldn't compromise quality. That's why we created an affordable panel with true quality and workmanship.
We're proud to offer you a Class 4 device with unmatched features at such an affordable price.
Compatible with AlarmLINK App
AlarmLINK for iPhone and Android devices lets you connect and control your home and business' alarm system from anywhere in the world. It lets you, as well as the people you choose, control your alarm system. You can setup multiple sites and switch between them with ease. Access to your alarm system is protected via permissions based security as well as an optional passcode.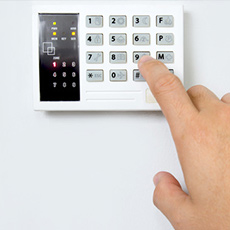 Compatible with your existing alarm system
The Multicom 4 Plus is compatible with 99% of existing alarm systems. It quickly and conveniently plugs into your existing panel and converts it to a Class 4 system. The MC4P is compact enough to fit inside your existing alarm's housing.